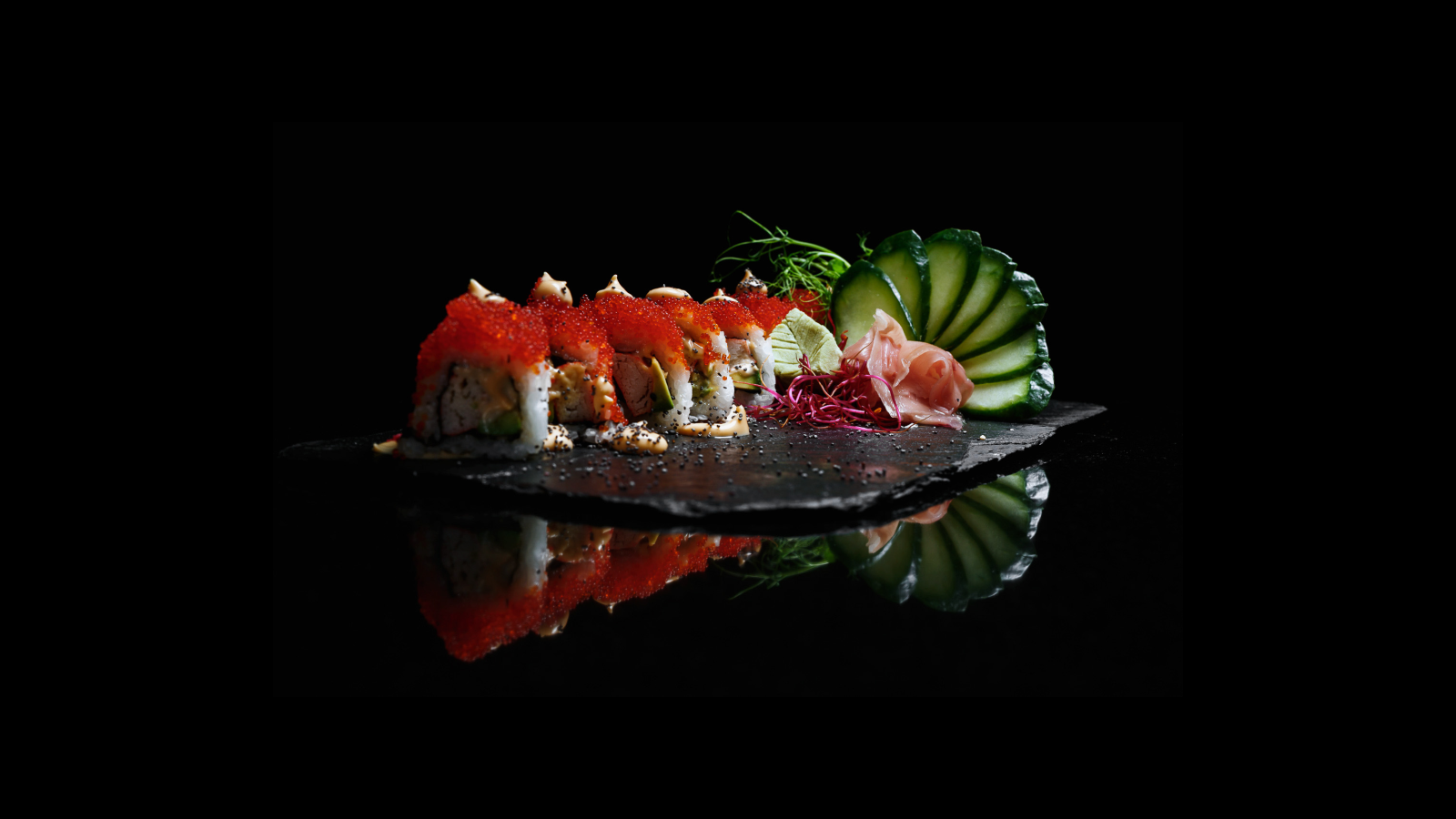 Sushi Fusion Cuisine | Eclipse Barcelona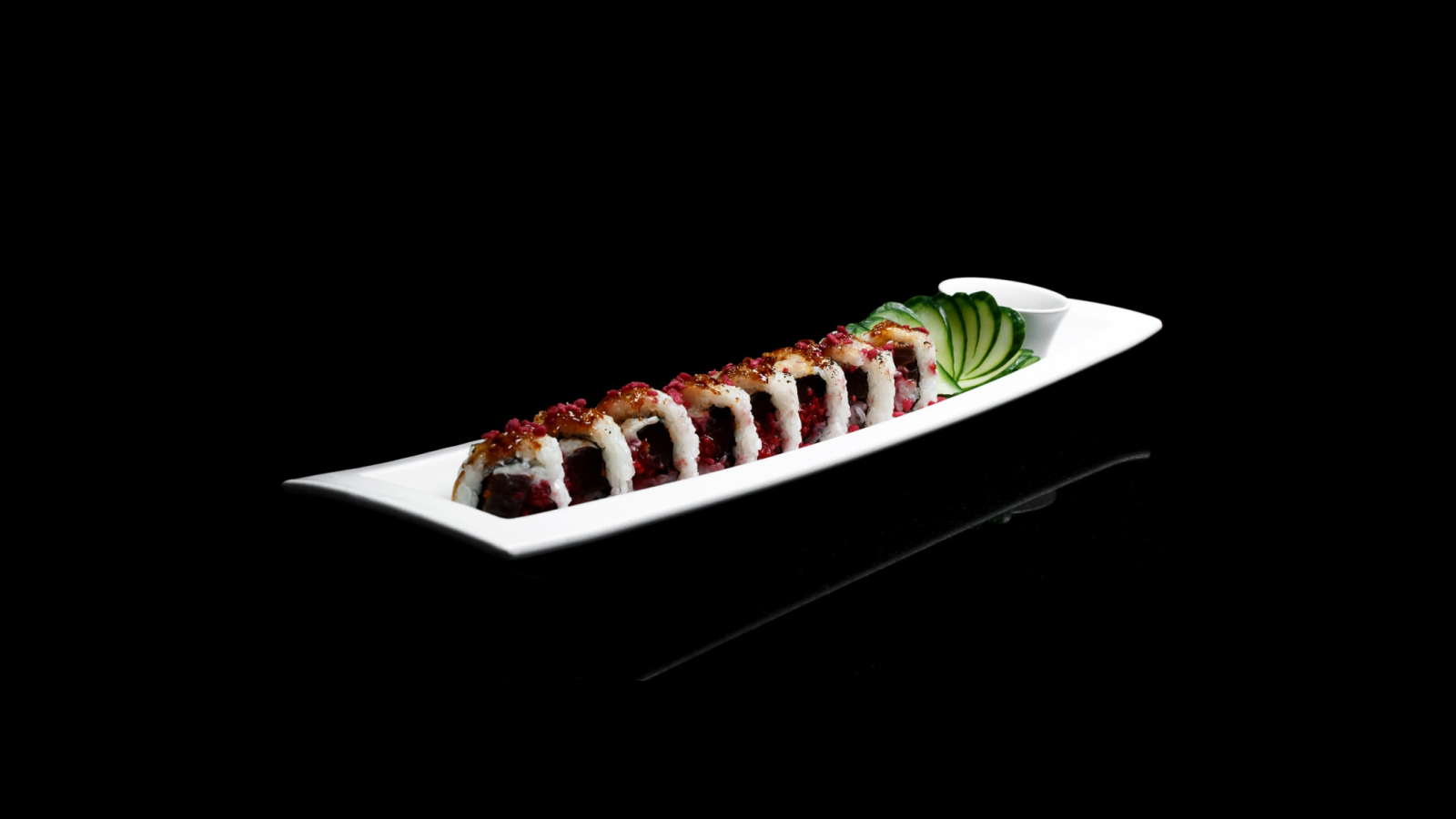 Sushi Fusion Cuisine | Eclipse Barcelona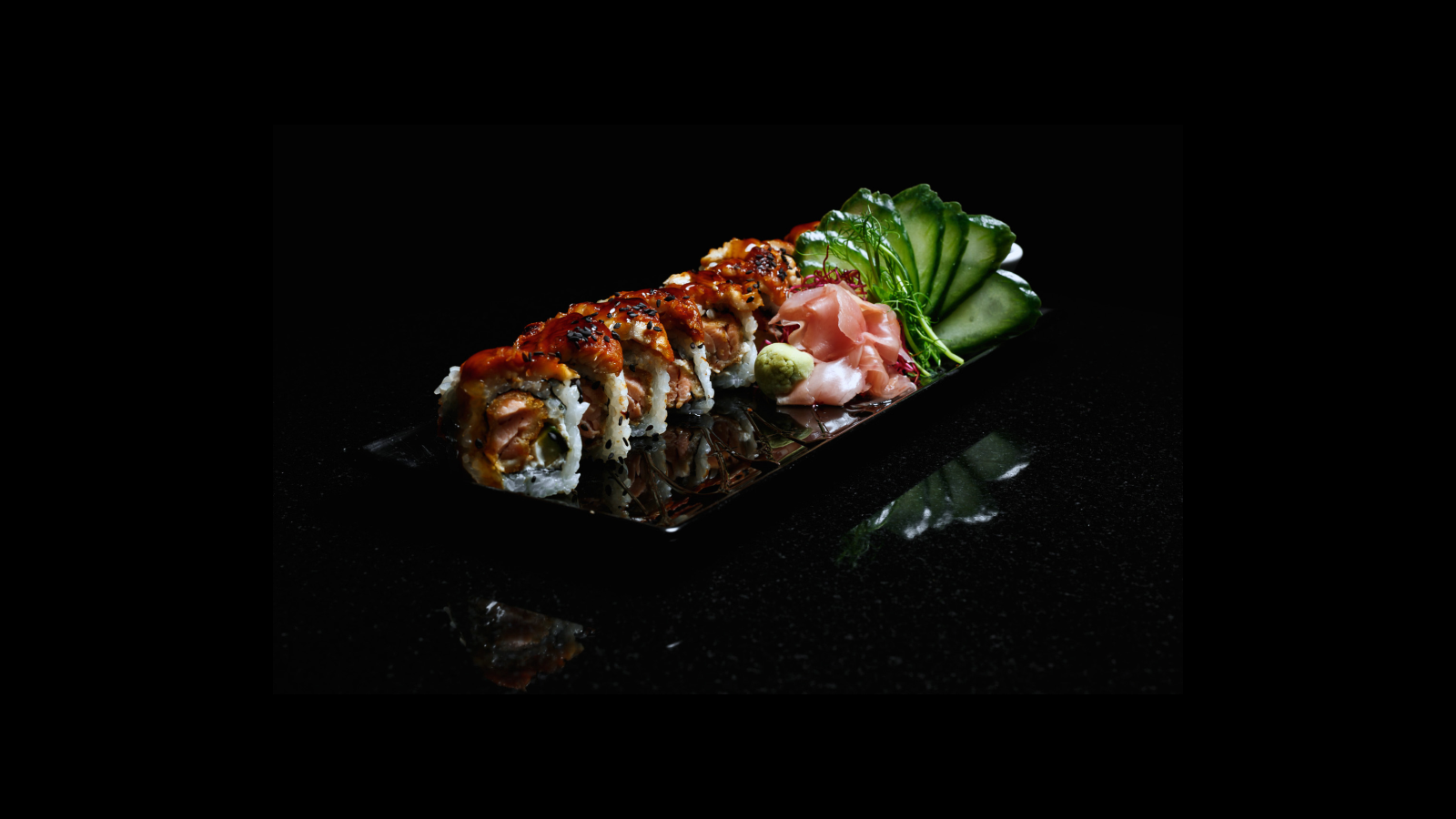 Sushi Fusion Cuisine | Eclipse Barcelona
Monday & Wednesday

6PM-2AM

Tuesday & Thursday

6PM-2.30AM

Friday & Saturday

6PM-3AM

Sunday

6PM-2.30AM
DINNER IS SERVED
Abandon the expected and sample creative Sushi-Fusion Cuisine twenty-six floors above Barcelona, while surrounded by sophisticated design. Mix it up with one (or two) of our signature cocktails.
Sushi
Assortment "moriawase" - € 29
20 pieces of varied sushi : 4 pieces California Eclipse roll, 4 pieces spicy tuna roll, 6 pieces varied fish sashimi depending on market and 6 nigiris
Sashimi Eclipse - € 24
sashimi with 3 assorted fish varieties depending on market with ponzu sauce
California Eclipse - € 16
crab roll, yuzu mayonnaise, avocado and black tobiko, 8 pieces
Ebi Tempura - € 16
tempura shrimp roll, cream cheese with salmon topping and unagi sauce
Veggie - € 14
mango roll, avocado, cream cheese, cucumber and poppy seeds, 8 pieces
Tempura Umami Salmon - € 16
salmon, asparagus and eel
Spicy Tuna - € 14
tuna roll, avocado, spicy mayonnaise, 8 pieces
To Share
Tuna Tartar - € 18
marinated with yuzu teriyaki sauce, toasted pine nuts
Asian Nems - € 14
cold roll wrapped with rice paper, vegetables, peanuts and thai sauce
"Karaage" Chicken - € 14
japanese style fried chicken marinated with ginger, soy and japanese mayonnaise
Yakitori Chicken - € 12
chicken skewers, tender onion and yakitori sauce
Vegetable Gyoza - € 10
steam japanese pasty stuffed with vegetables and special sauce, 5 pieces
Chicken Gyoza - € 10
steamed japanese pasty stuffed with vegetables and chicken with special sauce, 5 pieces
Edamame - € 8
steamed soy beans with sesame oil and maldon salt
Desserts
Green Tea Financier - € 7
with yuzu macaron
Ice Cream Tempura - € 7
vanilla ice cream fried in sweet tempura
WE WELCOME ENQUIRIES FROM CUSTOMERS WHO WISH TO KNOW WHETHER ANY DISHES CONTAIN PARTICULAR INGREDIENTS. PLEASE INFORM US OF ANY ALLERGY OR SPECIAL DIETARY REQUIREMENTS THAT WE SHOULD BE MADE AWARE OF WHEN PREPARING YOUR MENU REQUEST.
VAT Included