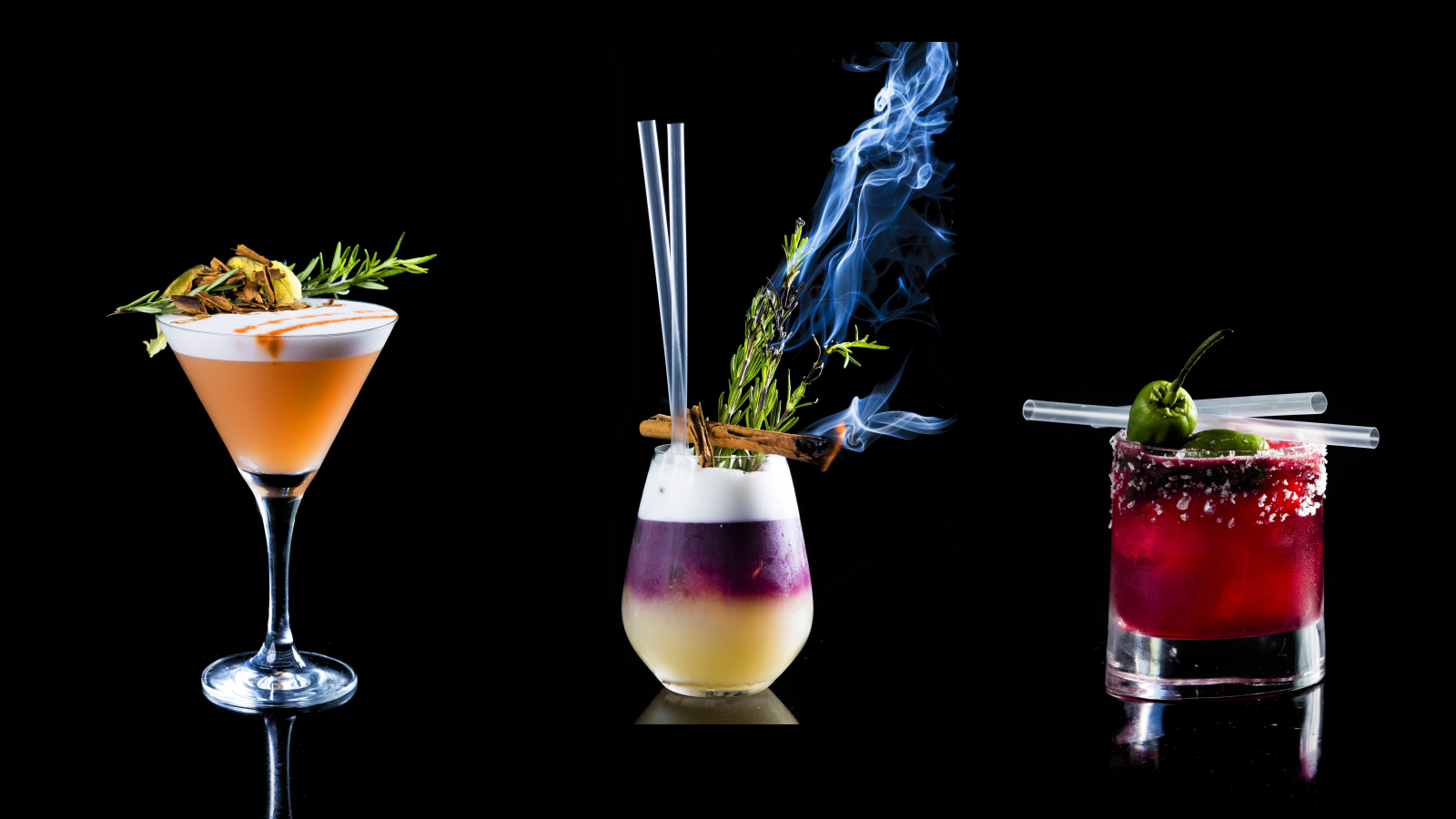 Cocktails | Eclipse Barcelona | W Barcelona
Monday & Wednesday

6PM-2AM

Tuesday & Thursday

6PM-2.30AM

Friday & Saturday

6PM-3AM

Sunday

6PM-2.30AM

*Please note that on 23rd November, Eclipse will be closed to the public.

.
COCKTAILS
Our mixologists are on the constant search for innovative fusions and creative mixology of fresh ingredients made from a vast selection of fruit, herbs and spices from all over the world combined with premium spirits.
ECLIPSE TREASURES
Watermelon Martini - € 12
Stolichnaya vodka / watermelon / sugar cane syrup / served in a martini glass
Passion Fruit Martini - € 14
Stolichnaya vodka / passion fruit / sugar cane syrup / served in a martini glass
Eclipse - € 14
Snow Leopard vodka / sake / sugar / watermelon / served in a highball glass topped with crushed ice
Dark Temptation - € 14
Brugal rum / Passoa / champagne Veuve Clicquot / pineapple / vanilla / lime / mint / passion fruit / served in a highball glass topped with crushed ice
London Garden - € 13
Plymouth gin / spicy mango / guava / vanilla / lime / grapefruit / egg white / served in a martini glass
Sunset Mojito - € 14
Sipsmith Gin / Passion Fruit / Liquor 43 / Spicy mango Anise / Basil / Lime / Soda / Served in a highball glass
YOU ARE MY HERO
Spicy Blade - € 12
Rum / Spicy mango syrup / Lime juice / Pineapple purée Falernum / 7 spices syrup / Ginger Beer Served in a highball glass
Champagne Ball - € 14
Espolon Blanco Tequila / White chocolate syrup Pimento Dram Liquor / Veuvle Clicquot Champagne Lime / Grapefruit juice / Served in a tear drop glass
WOW Lady - € 13
Plymouth Gin / Kuhri peach liquor / Liquor 43 Frangelico / Simple syrup / Egg white Lime juice / Served in a Martini glass
SING LOUDER
Á midi aux Champs Elysées - € 14
Sipsmith Gin / Lillet / Lemon juice / Honey Jasmin tea / Egg white / Served on the rocks
50's Sex Symbol - € 15
Belvedere Vodka / Passoa / Salted caramel syrup / Lichy purée / Grapefruit / Lemon / Bitter peach / Egg white Served in a sling glass
1962 Success - € 15
Snow Leopard Vodka / Licorice liquor / Fig jam Cane sugar / Angostura / Served in a sling glass
Back to Black - € 14
Jameson Black Barrel Whiskey infused with black garlic Cynar / Honey/ Bitter Wood / Served in a tear drop glass
FINAL ROUND
Keep Breathing - € 13
Espolon Blanco Tequila / Eldelflower liquor / Violette syrup Lime juice / Fennel / Ginger / Eucalyptus essence Served on the rocks
My Tai Son - € 14
Jameson Black Barrel Whiskey / Cointreau / Passion fruit purée/ Orange juice / Orgeat syrup / Sugar Served in a sling glass
El Santo - € 13
Capucana Cachaça / Campari / Rosemary liquor Benedictine / Served on the rocks
MASTERMINDS
One Cheesy Star - € 13
Capucana Cachaça iinfused with parmesan cheese Eldelflower liquor / Ágave syrup / Conde de Valdemar red wine / Basil / Grapes / Served in a tear drop glass
Electric Bite - € 15
Belvedere Vodka / Apricot Brandy / Macadamia nut syrup Lime juice / Cane sugar / Egg white Served on the rocks
TAKE TWENTY SIX
Royale Forest - € 13
Sipsmith Gin / Lichy liquor / White chocolate syrup / Lime juice / Blackberries / Thyme / Grapes / Juve Camps Cava Served in a glass cava
The Magnificent Seven - € 14
Jameson Black Barrel Whiskey / Apricot Brandy Lemon juice / Aperol / Fig jam / Bitter Orange Mezcal Doba Ye / Served on the rocks
Top Secret - € 11
Stolichnaya Vodka / Ancho Reyes / Lime juice / Grapefruit juice Sweet orange jam / Served in a tear drop glass
Last Tango in Barcelona - € 15
Espolón reposado Tequila / Cachaça / Pink pepper Lemongrass / Grapefruit / Egg White / Lemongrass syrup Served in a tear drop glass
RED CARPET (NON-ALCOHOLIC)
Coco Blush - € 8
Orange juice / Coconut purée / Whipped cream / Simple syrup / Sour orange jam / Kumquat / Raspberries Served in a tear drop glass
So Voguish - € 8
Aloe Vera juice / Pineapple juicee / Violette syrup / Soda Bliss
Perfect Shape - € 8
Apple juice / Guava purée / Honey / Fennel / Lime juice